ROND.COM
Is listed for sale on the BarNoneNames.com Marketplace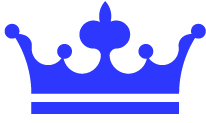 Buy ROND.COM! Submit an inquiry by filling out this form and we will respond to you immediately.
* Required Field.

Call Us Any Time:
+1 (954) 507-1500


Domain Buying Steps
Choose your favorite domain and fill out our inquiry form. Include your budget amount for a faster response.
We will negotiate with the domain owner and get you the best price possible.
After agreeing to a price we will oversee the transaction utilizing an escrow domain name service.


Our Domain Purchase Process
Submit your inquiry to the owner of the domain name. For faster results, include a purchase offer or your budget. The owner should respond promptly.
The owner of the domain name will promptly respond to your purchase inquiry - usually within just a few hours - to discuss the sale of the domain name.
Once a deal is agreed upon, the domain name owner will send a purchase agreement and open escrow using a trusted service like Escrow.com, GoDaddy, or Dan.com.